we hosted an amazing AMA with EcoWatt on the 3rd of September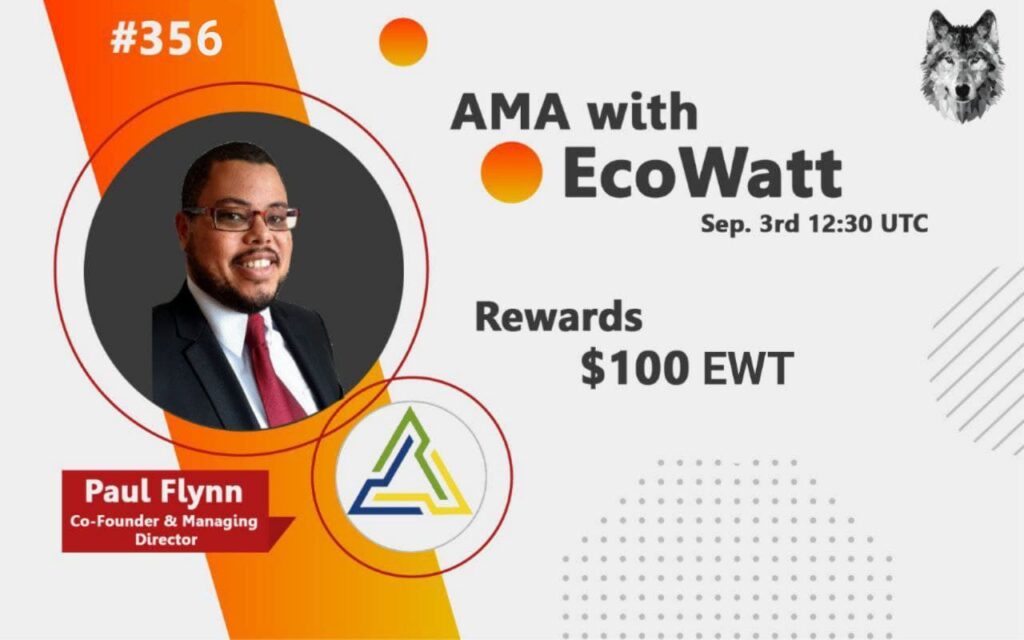 And here we will put some of the best questions:
Q1. Can you introduce yourself to our community?
Hi, I'm Paul, the Co-Founder of EcoWatt. I've been developing and advising on renewable energy projects for over 15 years now.
I've worked for some of the biggest companies in Europe and some NGOs including the United Nations in Africa and New York.
Together with my Co-Founder and key team members we have advised in over 1.5 billion USD invested.
Now we want to put this experience onto the blockchain to disrupt the electricity market together with you and achieve something awesome with huge growth!
EcoWatt is a store of value governance token backed by renewable energy.
Every 1 Token during issuing is backed by 1 Watt with a fixed value of 1.2 Euro.
Later we add more Watts against a fixed token supply and this increases token value utility and liquidity power .
The fact that we earn an income in the real world and use it to create and increase the value of the token as well as give it utility features for business and retail community will make this project huge.
Today the private sale is for 3 more days at 0.1 Euro.
We will 10x by October because listing price on botforex.com is 1 Euro.
And we hope to 10x again by 2023-25 and 10x again from enterprise adoption.
The potential is huge 😉
Q2. Can you briefly tell us what is EcoWatt ?
We are a store of value governance token where each 1 Token is backed by 1 Watt of renewable energy during issuing phase.
This gives the token real world value of 1.2 Euro from day one and allows us to offer utility features like up to 2x leverage liquidity as a reward for staking.
Our enterprise solution also solves a big problem.
The world needs green electricty.
We offer that IF companies and bitcoin miners stake our token.
The token increases in value two ways.
The token supply is fixed but after issuing we add more and more Watt. The more Watt we add the more value utility and leverage liquidity our token has when staked
For companies they need to get those carbon certificates every year so they will stake literally forever.
This means our token will be in scarce supply and price will go up and up 🤞
Q3. Let's now talk about the milestones you have achieved so far and about your upcoming plans?
In 2018 I was Part of a crypto pilot project to deliver power and water to villages in Africa.
I was invited to speak about this at the United Nations in New York during the general assembly and this project is now the mature version of this pilot.
We used the last two years to build a portfolio of renewable energy assets that all have 10 to 20 year government contracts.
This year we did a round one pilot sale and raised 1.4 million Euro to set up the company for the token project.
Now – FOR 3 DAYS ONLY – we are doing a community private sale to offer good ama groups to join the project early.
August Private Sale
Token Price 0.1 Euro
September initial exchange offering
Bitforex.com
Token Price 0.3 Euro and later 0.8 Euro
October
Bitforex and Uniswap listing
Token Price 1 Euro
We also launch staking with 1% daily rewards butvwe reduce that every two months in a halving
Early next year
Liquidity Leverage 2x
Green Enterprise blockchain solution
By 2023 – 2025 we aim for 5 to 10 Watt per token and a price of 10-20 euro per token.
You are early 🙂
0.1 Euro today
10x growth towards listing
10x growth again from Watt growth
10x growth again from enterprise adoption
Blockchain adoption needs more projects like us with a real world use case !
😇
Q4. Every project has a story behind their name, Can you tell us more about the story behind this? Who are the team behind this project? can tell us their background?
EcoWatt stands for Ecological and Social Impact and Watt is the power unit we use to achieve this.
Renewable energy projects are sustainable and have long-term government income contracts that make them perfect for a solid Blockchain project.
Like I said, I have been building renewable energy projects for over 15 years but my Co-Founder Thomas and key people like Dr Rolf Schiffer have been active for over 25 years and have amazing connections.
I see an opportunity to disrupt the electricity Market and literally give power to the people to benefit from the most important base layer sector in the world together with food and water.
This is wh we 10x and 10x again.
We solve a real problem. Access to green electricty and carbon certificates for businesses and low cost liquidity and a great store of value for you.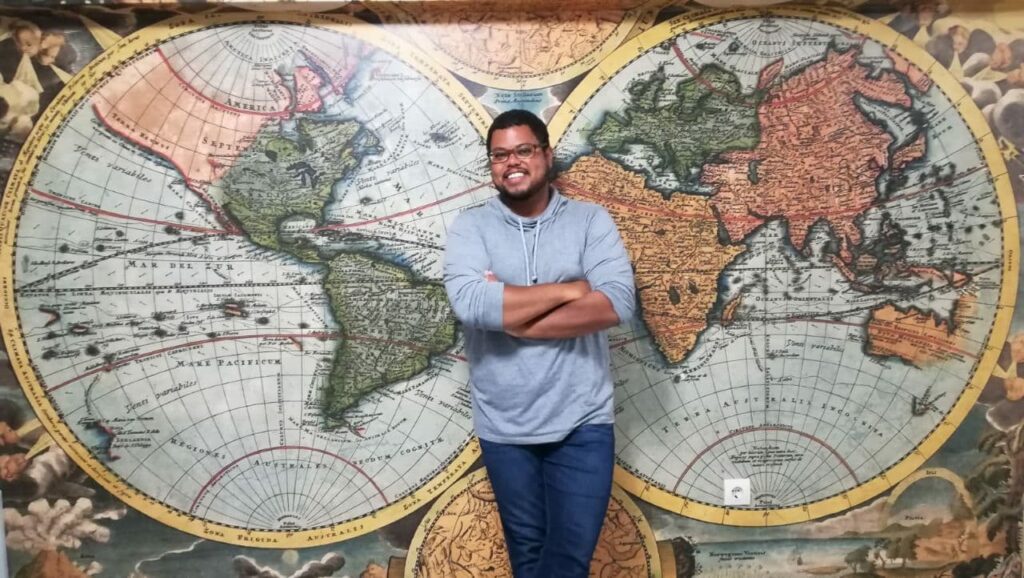 Q5. DeFi is one of the hottest and most sought-after topics in the blockchain space right now. Can you share your opinion on DeFi with us? Do you think DeFi will disrupt the current financial system? What is EcoWatt's approach to the DeFi sector?
Most definitely!
Defi is the key to give wealth to normal people like you and me.
Banks and politicians focus on big business so we need blockchain solutions that help all of us.
We will use DeFi to offer low cost liquidity Leverage loans that usually Barr reserved for companies.
This is a key goal of EcoWatt.
Literally: Power to the people!
Our Fair Launch at EcoWatt
Founders received zero Tokens in advance, and their tokens are locked up for a minimum of 12 months 😊👍
Learn more at www.ecowatt.io
And here we will put best questions from our members and EcoWatt fans:
Q1) Besides using the Ecowatt for governance, what other possible use cases do you see for the ECOWATT token in the near future?Have you considered integrating NFTs into your ecosystem?Energy-based NFTs will be one of the innovations that look forward to Smiling with smiling eyes.
Utility is akey feature next to governance!
Die staking we offer daily staking rewards tokens that start at 1% per day with a halving cycle every two months
Later the maximum apy will be 2% per month.
Witt that you acces utility features such as
Low cost liquidity 2x leverage
Exklusive NFTs
Virtua bitcoinl crypto mining
And more to come
Q2) "EcoWatt" is still in its infancy, in order to generate greater adoption, it is necessary to present a tokenomy with distinguished utility and potentially useful services. My question is what do you offer your long-term investors?
Long-term is where we truly shine!
Today you can get the Token for 0.1 Euro
That will 10x when we list on Bitforex.com in October at 1 Euro.
After that we create value three ways.
1) After issuing we add Watts with 10x potential
2) our Daily staking Rewards create scarcity with another 5x potential
3) Our enterprise adoption curve creates scarcity with a 10x potential
4) the more utility we add increase value with a multi X potential.
Our minimum target is already to 100x based on today's private sale price and we could 1000x if things work out.
0.1 Euro is a cheap entry point with that much potential!
Q3) When your mission is to be better, faster & smarter, you need the best people driving your vision forward. So who are the great people behind ECOWATT and what are the pain points, challenges or struggles the team have faced upon taking this project and how did you solved them?
We have a team of energy experts including Thomas Puskas, Dr Rolf Schiffer and myself with decades of experience.
We have legal advisory from Rotthege Wasserman and CMS law who both manage billions and our compliance is with blue water capital and Price Waterhouse Coopers
Our marketing is now done by kryptonite, who also manage red bull so soon every one will know our project
The struggle is that we are business experts but new to blockchain and social media ..
We need a strong community to help us spread the word !
This is why you can sign up and become an affiliate today and earn 5% commission whenever someone buys!
Q4) From what I read from the #Eco_Watt project. Each transaction is subject to 10% tax. I think this is a pretty high number. why did you choose a starting rate of 10% and where will this 10% be distributed? Do you plan to reduce this number in the future?
This is a misunderstanding. We have ZERO Tax and very low gas fees because we are on polygon Matic.
It's tye opposite!
We have 10 X growth between private sale now and listing in October.
If you buy Tokens for 100 Euro today, it will be valued at 1000 Euro in October!
Q5) On the EcoWatt roadmap, you plan to launch a Bitcoin Mining initiative. Can you tell us more about this initiative and if at some point Ecowatt will combat and provide a solution to the massive energy consumption of BTC mining and environmental pollution?
This is the best question so far and identifies the core mission and value of EcoWatt.
We hold the keys to making Bitcoin and other mining green.
We are already talking to multi MW mining operators and also want to talk to mining associations and groups
If they buy and stake our token, we can supply then with green electricty if we are in the same country and if not we can give them our carbon certificates to make them green.
Tesla made more money from carbon certificates than from making cars and on a pound for pound comparison, WE MAKE MORE CARBON CERTIFICATES THAN TESLA.
Ww are a real solution for business in general and miners specifically.
They will buy, hold and stake and reduce available supply and drive the price up and up !
Q6) Do you have an AUDIT certificate or are you working to AUDIT your project, so that its security becomes more secure and reliable?
Audit and verification
We will do an audit before our listing in October and publish it shortly after.
Price Waterhouse Coopers is agreed to do this with us.
We will also show all our green assets in a public ledger to ensure that everyone can verify what we are doing.
Next is our fair launch strategy. No founder including myself has received any tokens in advance.
We are locked up for 1 year and after that we are linked to the issuing phase . For me to get 100% of my tokens I need to achieve 100% of the goals I promised you
Q7) Covid-19 is having a bad effect in almost every sector. So, as crypto projects, how has it affected you? How did you and your team work in the fight against the epidemic? As you build your project, do you take into account community feedback and demands?
Covid and Crypto Bear Market.
We are bear market proof and we are covid proof. No matter how much the market crashes, the sun will shine tomorrow and the wind will power our turbines.
People and industry will always need electricity and every year they need more of it.
Our contracts as a standard are for 10 to 20 years so this means our token will be around in 20 years and always have added value.
If our 2025 potential is 100x from today then I have no idea what our value will be in 20 years 😅
Q8) Can you explain to us how to buy your tokens? Will you have private sale and public sale event??How and where to buy Tokens?
Airdrop and Private Community Sale now open!!!
Register to claim your free Tokens, get an affiliate link to earn even more and use the opportunity to buy more at a 10x discount of listing price!
https://tokensale.ecowatt.io/login
---
BUY ECOWATT TOKEN NOW
https://tokensale.ecowatt.io/login
€0.10 = 1 TOKEN
Airdrops & Private Sale
30-06 Aug / Sep
Bitforex.com
Initial Exchange Offering
10-20 September IEO1
€0.30 = 1 TOKEN
24-30 September IEO2
€0.80 = 1 TOKEN
09 October Listing
€1.00 = 1 TOKEN
How to buy EcoWatt Token:
---
0xd9E838dd60c8ea1e7dD4E670913323bB87DB112c
Add custom token in Meta Mask or Trust Wallet on Matic Main Net
EcoWattToken
EWT
Decimal like it is recommended
Q9) Why did you choose BEP20 network to build a project like this, are you ready to face the current problems of BEP20 network, token price drop, bugs and other bugs, give feedback your?Do you have Whitepaper if yes please share it with us and secondly do you have plans for pre-sale? Where can we join it?
We are delivering our project on the ERC20 standard on the polygon chain.
So our gas fees are near zero and the token is easy to trade !
We want everyone to be able to easily participate, buy or earn with us.
This is the best earl project you have seen in a long time.
Join us today to buy or become an affiliate and earn 🙂
Q10) Token burning is a strategy followed by cryptocurrency projects to influence the price of a token, or coin, in the market. This is done by permanently removing some tokens from circulation. Do you plan on any token burn on your project?
No burning.
I don't like burning without additional use case. It is a trick that projects use to device you.
They ask you to join ealry and increase "value" by reducing supply. But what did they actually add in value? Nothing.
Our tokens have zero burning. We have a fixed supply. We add value by adding real watt power to back our tokens.
The more Watt we ADD per token, the more value, utility and leverage liquidty our token has
What do we solve?
We solve a real world problem. We make companies green and reduce carbon emissions.
You heard Elon Musk. He wants Crypto mining to go green. We produce 100% green electricty and we are focused on making Crypto green.
We can do the same for any other company so demand for our enterprise solution will be big.
For retail investors we protect you from the Crypto winter. No matter how hard the crypto market crashes in a bear market, the sun will shine and people will need electricity.
We have both and don't need burning BECAUSE WE ADD VALUE.
And this was the end of our AMA with Ecowatt.
If you have any other questions you can ask here:
ℹ️ℹ️ Useful links ℹ️ℹ️
Website :- https://ecowatt.io/
Twitter :- https://twitter.com/Eco_Watt_?s=08
Reddit :- https://www.reddit.com/u/EcoWattOfficial/
Discord :- https://discord.gg/zQdNTHXc5X
Facebook :- https://www.facebook.com/EcoWatt-110305757909105
YouTube :- https://youtube.com/channel/UC_NBfjmVxFXkuKhXXjYfV7Q
Instagram :- https://instagram.com/ecowatt.io?utm_medium=copy_link
Tiktok :- https://vm.tiktok.com/ZMRLtNuy6/