we hosted an amazing AMA with MyFarmPet on the 14th of August
And here we will put some of the best questions:
Q1. Can you please introduce yourself as well as MyFarmPet ?
I am Ken hani
A season blockchain marketer with over 4 year's experience
My farm pet is a team project aimed at changing the contemporary view of Agriculture and farming.
An overview
My farm pet is a blockchain farming game, where anyone can buy and own virtual farms, farm pets and meet with new friends.
A Blockchain farming game with a base on real-estate farming set up in different countries like India, Canada, and Nigeria
Tokenomics:
Total supply: 1,000,000
Pancakeswap liquidity: 100%
Contract Address:
https://bscscan.com/token/0x903fcaf1a49b29678c15b43bc9f852232bfa7df1
Chart link:
https://www.dextools.io/app/pancakeswap/pair-explorer/0x2e4bdf904217e8d2ee9ce9c1317592f7706e7b22
Liquidity locked proof:
https://app.unicrypt.network/amm/pancake-v2/pair/0x2e4bdf904217e8d2ee9ce9c1317592f7706e7b22
No presale, no transaction fee, No buy or sell tax.
Q2. What are the advantages of Your project ?
Our project stands out above others due to its interoperability with blockchain
Users enjoy seamless transactions without hitches and using low fees.
We have a farm exemplifying the real live farm
You can continually earn profits from our farm without hitches using your Tokens.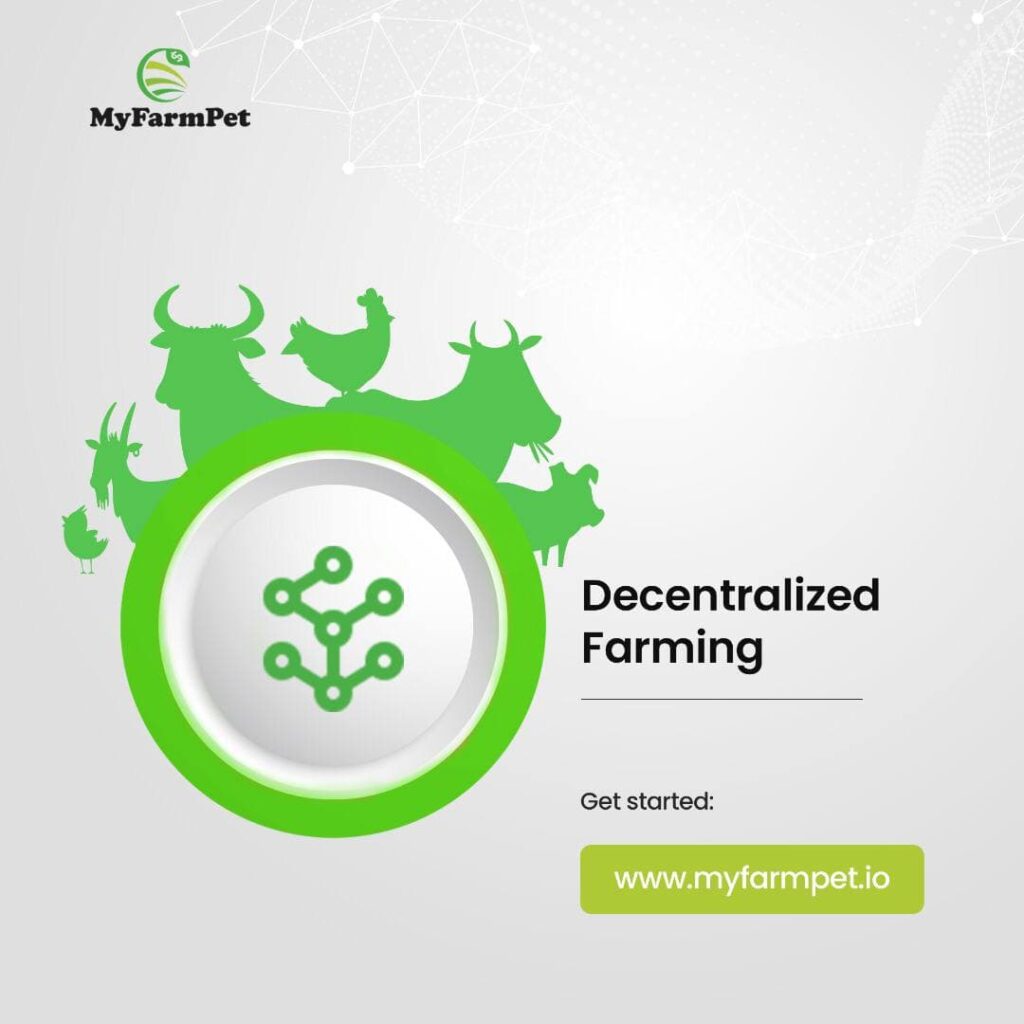 Users can also interact easily with one another on the farm
The virtual farm is backed up by our live farming estate. The farm in India has already begun and continually generates revenue for investors
For those who may not like to farm, we integrated DeFi component (staking) where you earn in both myfarmpet token and bnb
Q3 please tell us about the goal you want to achieve in this year
The project intent to reach a total of 1 million holders and 100,000 farmers.
We also aim to ensure our farm in Africa and Canada are all fully in operation.
Q4. Every project has a story behind their name, Can you tell us more about the story
Looking at the shortfall in meat supply and the rising population we decided to contribute our quota to providing pork and beef.
Investors on our blockchain-based farm are contributing virtually to the consistent supply of meat globally.
We also will be illustrating in gaming terms how pest affects farms
Hence we came up with a pest game which will be released in September
This will be the best of it all.
And here we will put best questions from our members and MyFarmPet fans:
Q1) I have gone through your white paper and the project looks impressive. How will buying back the token with cash generated from live farm help the project grow?
The buy backs will be done periodically on price
Helping to sustain price
Q2) How do you intend to avoid too much eggs nft on the ecosystem? If a chicken lays 365 eggs in a year?
The egg for token swap is designed to ensure that's as NfTs are swapped it is burnt
This will help control that
Q3) So what is the major role of your tokens $Myfarmpet in the Chicken Farm that is now live? Where can we currently purchase your tokens? Is it listed now on some exchanges? Can you share here your listing plans for the $Myfarmpet token?
Myfarmpet serves as the native token for the ecosystem
As a bep20 token it is currently listed on panacakeswap
https://pancakeswap.finance/swap?outputCurrency=0x903fcaf1a49b29678c15b43bc9f852232bfa7df1
CG application has been done and we except listing this month
Q4) In the third quarter of 2021 you expect to start with pre-farming activities on My Farm Pet, according to your roadmap. What exactly do you mean by pre-agricultural activities? What does this type of activity include in your platform?
That is the commencement of agricultural activities on our live farming estate in Nigeria.
Q5) As a community of the MY FARM PET project, what can I do to contribute to the overall development of the project? Currently how do you attract users and are there any rewards or incentives for them when they join your project?
We need our community to participate by supporting and shilling the project
There are great incentives for our long term holders.
One of which is share in the 12 million dollar worth farm
Q6) Are there customer service personnel that are available to guide one through the process?
Yes.
We have admins on the chat room who can guide you
Q7) I love the idea of virtual block chain farming. My question is how do you intend to regulate the demand and supply of nfts in the market place to avoid loss of value?
A fixed amount of Nfts have been minted no other Nft will be minted.
We have introduced burning of NFT TO HELP OUT
Q8) Will there be a session (video or so) that will be used as guideline for helping us understand what the game is all about, and the step by step process for newbies like us on now to buy?
We are currently working on the video guide for the project.
Q9) Many farming projects begin to provide services without audit, and farming agreements also have combined risks, which makes farming activities become high-risk activities. How did #MyFarmpet reduce the risks of illegal farming? What efforts have been made to protect user assets?
Our project has been audited by techrate
Q10) where can I buy your token ? Is it available on any CEX or DEX?
Dex
Panacakeswap.
And this was the end of our AMA with MyFarmPet.
If you have any other questions you can ask here:
ℹ️ℹ️ Useful links ℹ️ℹ️
Website :- http://myfarmpet.io/
Medium :- https://medium.com/@farmpet
Twitter :- https://twitter.com/myfarmpet1