we hosted an amazing AMA with Wizardium on the 17th of November
And here we will put some of the best questions:
Q1. Can you please introduce yourself to our community ?
My name is Arch and I am Wizardium game dapp community lead! I am crypto lover and gamer 🙂
Q2. Can you briefly tell us about Wizardium project ?
Wizardium is play to earn game on Binance smart chain. We are currently have NFT heroes minting and in the near time we will introduce NFT farming and native WIZZY tokens 🙂
Q3. What are the advantages of Your project ?
Great questions. We have amazing art and unique game mechanics. Users will be able to explore lands of Wizardium and earn some WIZZY tokens, also we are building Metaverse and then add more features like wizards battles and others 🧙‍♂️
Q4 please tell us about the goal you want to achieve in this year
We have already achieved release Phase 1 and we are going to release Phase 2 – NFT farming. And we would like to create a cool game!
We would like to beat competitors like axie, cryptomines and others!! 🔥🔥🔥
Q5 Every project has a story behind their name, Can you tell us more about the story behind this? Who are the team behind this project? can tell us their background?
Sure, we were inspired by Harry Potter and magician lore. We decided to make some magical animals like dogs, cats, bears and make some game full of magic where users will be able to play and earn 🙂
We have professionals from crypto space with over 6+ years in crypto, worked on centralize exchanges, decentralized exchanges, crypto companies 😉
Welcome Wizardium team!🚀
And follow us on TikTok https://www.tiktok.com/@wizardium_
NFT heroes on pre-launch price here:
➡️Wizardium.io
And here we will put best questions from our members and Wizardium fans:
Q1 How can I earn $WIZZY tokens in Wizardium, how many battle modes are there in the game? Are there other functions within the game if I want to level up or gain experience to have more skill is it necessary to buy skill packs or how would it be in Wizardium?
First step is to mint NFT hero! Minting here ->>> Wizardium.io
Next step go to location and depends on hero level you will be able to farm some WIZZY tokens.
In the near future we will add battles or other mechanics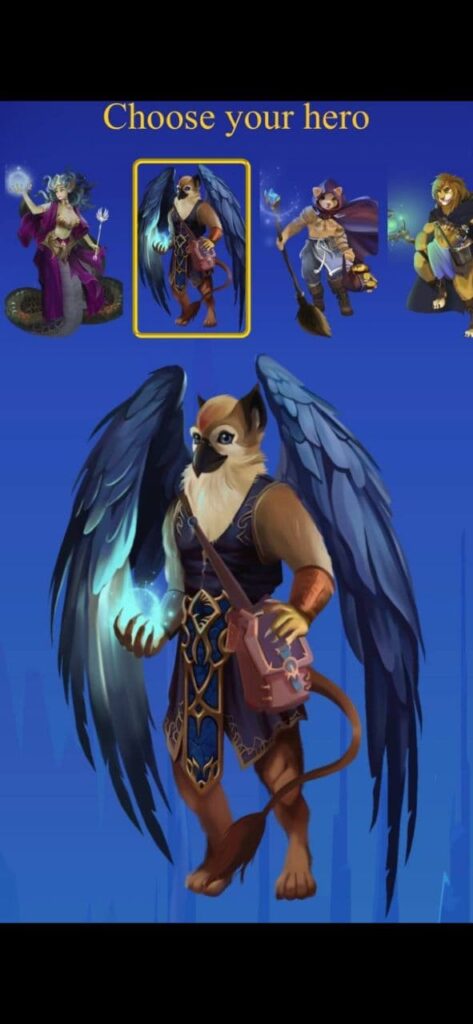 Q2 You mention that Only those who obtain NFT Heroes can enter the world Wizardium and Play to Earn. What are heroes in your games? In what way will NFT be used to power Heroes function? What creative functions can these NFTs offer and how tradable are they in marketplaces?
We have 3 hero grades. For every grade different attributes. The higher the hero the more potential profit https://about.wizardium.io/start/description/nft-heroes-v1
You will be able to boos your hero with potions and be able to farm more 🙂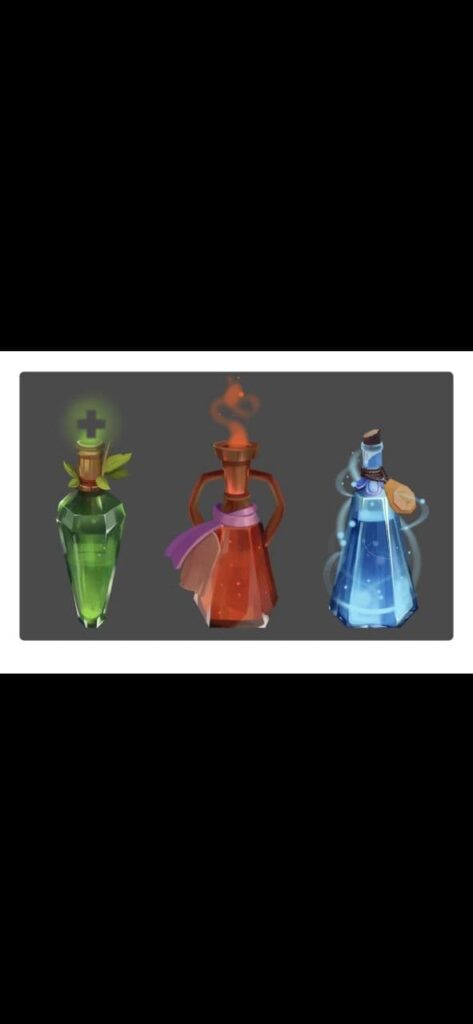 Q3 Game NFT Blockchain and Metaverse has just emerged with great potential for future development. "Wizardium" ecosystem is in its early stages. Obviously, it is full of opportunities. So how can a new player/investor participate in early investment on Wizardium?
Great question! First step is to mint NFT hero as an investment and play the game. Second is to buy WIZZY tokens and hodl and the third we are open to institutional investors who can dm us to discuss investments opportunities 👍🏻
Q4 What are character in your games and how are they able to learn experience which makes them veteran and powerful? In what way will NFT be used to power character function? What creative functions can these NFTs offer and how tradable are they in marketplaces?
Wizardium v1 NFT heroes are divided into 3 (three) different grades: low – Alchemists, medium – Witchers, and high – Archimages.
Every NFT hero has 3 important specs: ❤️Health, ⚡️Energy, and 🍀Luck. Potions will be able to boost those attributes and power up farming power 🙂
You can check how it works here https://about.wizardium.io/start/description/gameplay
Q5 One of the key elements to why a game is successful is its user-friendly UI/UX approach for all types of players and gamers. For Wizardium, how easy will it be to fully understand and comprehend your gameplay and tactics? Is your game suitable for any types of gamers?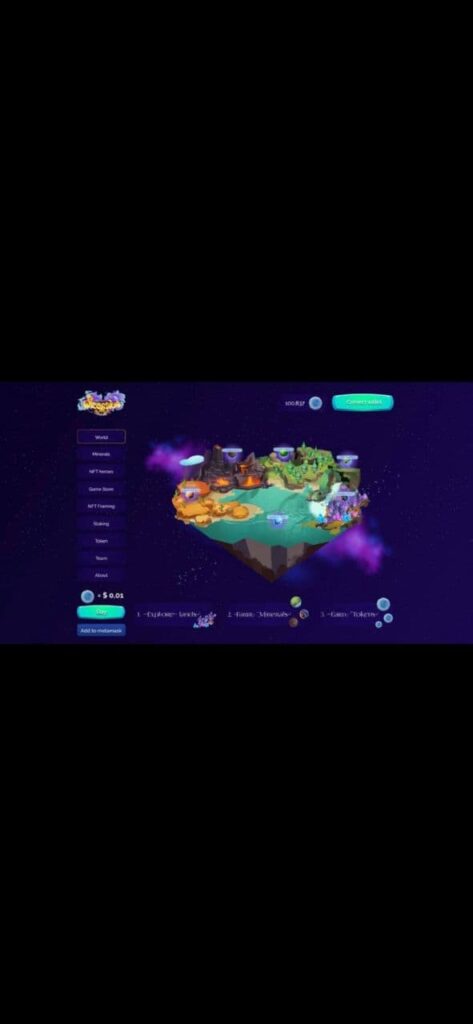 Absolutely sure, we have simple UI
We will do our best to make it intuitive for understanding 😉
Easy and fun to play and earn
Q6 According to the project roadmap – what are your next top priorities?
Our next important thing is NFT farming and WIZZY tokens audits and game releases 🙂
Q7 Is the protocol fully decentralized and anyone can use it from anywhere in the world? I mean is there any restrictions of using your service?
We are fully decentralized platform with no server or other stuff so no one can't stop Wizardium 🙂 hahaha
Q8 Why did you choose BSC for your project? Is there any plan to add more Blockchain in the future??
Binance smart chain is a great blockchain for Gamefi and with a huge support from Binance 🙂
We are not planning to add other chains, perhaps in future
Q9 Regarding the possibility that NFT owners can earn between ⚠️$500 and $1000⚠️ per week, what do these earnings depend on and whether a user can earn more or less?
The prices are estimated 🙂 actually it depends on token price and some random mechanism of token gaining 🙂 and of course NFT hero level 🙂
By the way we have a promo running now
Giveaway alert! only 4 days ‼️‼️‼️‼️
📅13.11-17.11📅
💰Mint "Argus" + "Xena"+ "Marcus" = get "Felix" for FREE💰
You should mint these 3 #NFT heroes till giveaway goes🔥
Remember NFT heroes are LIMITED
Mint here:
➡️ WIZARDIUM.IO
Q10 What do you think about the boom of the NFT + DeFi association that is causing so much interest in the world? How does Your project take advantage of and exploit this reality?
We have amazing opportunity to be the next gem 💎 on BSC so stay tuned for further updates 🙂
And this was the end of our AMA with Wizardium.
If you have any other questions you can ask here:
ℹ️ℹ️ Useful links ℹ️ℹ️
Website :- https://www.wizardium.io/
Medium :- https://wizardium.medium.com/
Twitter :- https://twitter.com/wizardium_
Reddit :- https://www.reddit.com/r/wizardium_nft
Discord :- https://discord.com/invite/3QDpPhbA24
Instagram :- https://instagram.com/wizardium_nft